Boston and the Global Cleantech Investment Landscape

June 12 | 2019
2:00 pm ET
To
June 12 | 2019
6:30 pm ET
888 Boylston Street, Boston, MA
The global investment landscape is evolving to embrace a low-carbon economy. What do these changes look like at all stages of cleantech development and deployment? How can businesses and investors seize on these changes to advance their clean energy solutions?
CEBN Power Circuit-Boston will address these questions from the perspective of Boston's global leadership in cleantech innovation and investment.  The dialogue will explore a range of new approaches being deployed to advance cleantech innovation and deployment, from early-stage equity investment, to mature project capital, to public-private partnerships, to asset management.
Hosts and Sponsors:

CEBN Power Circuit-Boston is sponsored and hosted by Natixis Investment Managers, a global asset management company that has developed a range of ESG- (environmental, social, governance) products to help investors align their investments with their values, including the industry's first ESG-driven 401(k) target date mutual funds.
This event is part of CEBN Power Circuit, a series of regional events exploring the market and policy landscape for clean energy in communities across the United States. CEBN Power Circuit is also made possible with support from Citizens for Responsible Energy Solutions (CRES) Forum, leading up to a nationwide celebration of the clean energy economy during National Clean Energy Week, Sept. 23-27, 2019.

Venue and Details: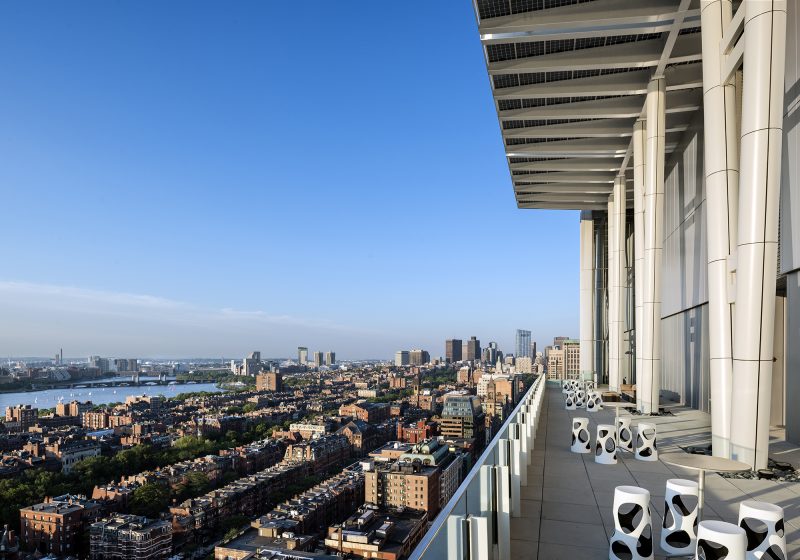 CEBN Power Circuit-Boston will take place at the U.S. headquarters of Natixis Investment Managers – 888 Bolyston Street (part of the Prudential Center complex). Following the panel discussions and industry showcase, we will enjoy a rooftop networking reception featuring stunning views of Boston's skyline.
Exhibitor opportunities are available for a limited number of clean energy technology and service providers, as an exclusive benefit available only to premium CEBN members (Business Network or Executive Circle).
Attendees will also have an opportunity to tour the building's sustainability features, which have earned a LEED Platinum rating. The building uses 45% less energy and 37% less potable water than the average office building, featuring natural lighting, a 120 kW solar photovoltaic system, and a high-efficiency chilled beam HVAC system using fresh air intake to optimize air delivery to the interior.
Participants are welcome to join us afterward for a networking dinner hosted by CleanTech Leaders Roundtable (CTLR). Learn more and register for the dinner here.
Agenda:
2:00-2:30 p.m.              Registration and Networking
Coffee, tea, and soda will be served.
2:30-2:45 p.m.              Welcome
2:45-3:00 p.m.              Fireside Chat: The Power of Green
Around the world, investors are increasingly interested in making a positive impact. How is this impacting the energy landscape? From Paris to Boston, Mirova is tracking global trends in sustainable investment and putting capital to work in clean energy companies and projects.
3:00-4:00 p.m.              Panel: Investing for Impact
What are the global investment trends transforming the clean energy landscape?  What are the resulting business and investment opportunities in the U.S., particularly in the northeast? Business and investment leaders will discuss novel opportunities for clean energy development and deployment at all stages: early-stage cleantech investment, project finance, public-private-partnerships, residential and corporate power procurement, and asset management.
4:00-4:30 p.m.              Partner Presentations: An Ecosystem of Support
What resources are available to support clean energy providers of all stages in Massachusetts? Partners from local incubators and nonprofits will give brief overviews of their programs
4:30-4:45 p.m.              Closing: Building Momentum for Change
What are the takeaways of the event and how can participants continue to build momentum for a clean energy future?
4:45-6:00 p.m.              Networking Reception on Rooftop
We will adjourn to Natixis' rooftop to continue networking over cocktails and enjoy breathtaking views of the Boston skyline. Throughout the reception, Natixis will lead small groups of 10-15 participants on tours of its LEED Platinum building.
6:00-8:00 p.m.              Cleantech Leaders Roundtable Dinner
Attendees and colleagues are welcome to join us for a networking dinner nearby – separate registration required.