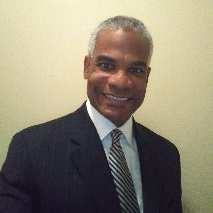 Marketing for Green
Bennie Hayden
Founder
Atlanta, GA
Other Locations: Detroit, MI
Bennie's Favorite Fact.
(2018 Sustainable Energy in America Factbook)
"Solar…added almost 74,000 jobs from 2015 to 2016, marking a 25% growth year-on-year and again taking top place out of all electricity generation sectors."
FACTBOOK
Bringing Solar To Those Who Need It Most
Bennie Hayden's mother often said, "In times of crisis, there are also opportunities for those who choose to look for them." Bennie experienced this firsthand in 2010, during the recession. He had built a successful 30-year career in marketing, starting with Xerox as a Senior Marketing Representative, and most recently with Texas Student Loan Guarantee Corporation (TG), as an Regional Account Executive. And then, like many Americans, he was laid off from his job, in his case due to legislation eliminating the Federal Family Education Loan Program (FFELP).
At a late stage in his career, Bennie suddenly had to start over again. He had a family to support, with two teenagers in school. But Bennie isn't the kind of person to be deterred easily. He radiates positivity and optimism—finding joy in Motown and jazz, jogging and the outdoors. Like his mother taught him, Bennie decided to view the layoff as an opportunity to reinvent himself and find a new application for his skillset.
After exploring potential markets, Bennie decided that focusing on sustainability could be a viable new career path while allowing him to contribute to his community. He founded Marketing for Green with the goal of effecting "positive change environmentally and socially, helping to create a sustainable society." And he's doing this the best way he knows how: marketing.
"Long ago, I learned that everything about business starts in marketing," he says.
Bennie earned a Professional Certification in Business Sustainability from the University of Vermont and pounded the pavement at networking events. He works with businesses of all sizes to take a holistic approach to sustainability. Examining everything from the design of a product to its distribution, Marketing for Green finds ways that the business can improve efficiency and reduce their footprint on the planet.
Marketing for Green is now an advisor to teams competing in the Department of Energy's Solar in Your Community Challenge, a competition with a $5 million grand prize for solutions to improve access to solar for low- and moderate-income households; state, local, and tribal governments; and nonprofit organizations. Bennie is coaching teams in Memphis and Baltimore to help them reach their goals. Bennie says, "Where possible, I also collaborate with fellow coaches where we work together to identify potential funding sources for workforce development in underserved communities, ideally to create jobs and closed loop economic activities."
The Challenge has been helpful personally and professionally to Bennie. While helping more communities access solar, Bennie has also worked to grow a niche market for his business. He says, ""One of my favorite quotes is 'Chase passion, not money' (although making money is nice)."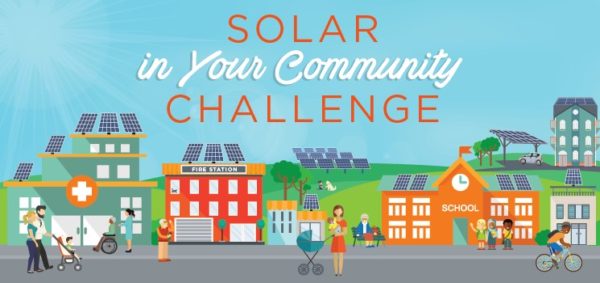 Bennie says, "At the end of the 18-month Challenge, my goal is to use this experience and expertise to develop solar energy projects, particularly for underserved communities."
Bennie is encouraged by the growth of energy storage. He says, "The advances made in energy storage technology will play an increasingly important role in solar deployment in 2018. For our first responders, this technology can provide more resiliency in the event of power outages by enabling their ability to respond to emergencies/disasters."
Sustainability is an increasingly fundamental component of doing business in the 21st century. Bennie is assuring that the economy of the future will be accessible to all.
—Alex Gerard, Spring Intern, Business Council for Sustainable Energy & Jordon DeGroote, Communications Intern, Clean Energy Business Network (July 10, 2018)
#