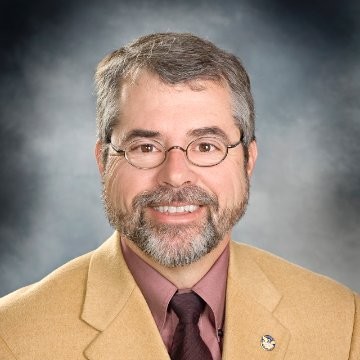 Pickering Energy Solutions
Chip Pickering
Founder & Manager
Williamstown, WV
Chip's Favorite Fact.
(2022 Sustainable Energy in America Factbook)
The solar industry beat its own record for installations set in 2020 by a whopping 30%. (…) Solar has recently been able to expand into new markets more rapidly throughout the U.S. Solar additions outside California and the Southeast states more than doubled in 2021.
FACTBOOK
Chipping Away at the Clean Energy Transition
When you have a skill, you use it to help people. That is the ethos that drives Chip Pickering.
It is what brought him to Liberia over 15 years ago. He leveraged his expertise as an electrical engineer to work with volunteer organizations installing electricity in orphanages and schools. Since the sites were off the grid, renewable energy systems, such as solar power, were the obvious choice.
"A little energy and work goes a long way in a developing country," Chip remarks. He explains that installing solar panels on a clinic decreases infant mortality by 20% overnight. Having reliable electricity means clinics can perform more types of surgeries. Solar energy systems as small as 1KW can mean the difference between being able to store vaccines and having to throw them out.
Having installed over 87 solar energy systems in Liberia already, it is clear that Chip puts in more than just a little work.
Chip brought his renewable energy projects to West Virginia as soon as he could. After designing and installing solar systems in developing countries, he saw that the rate of return was improving domestically here at home. Now, he owns his own solar development company, Pickering Energy Solutions which builds renewable energy projects within the U.S. and overseas.
Chip feels fortunate to be in the position of contributing to the local economy in his home state of West Virginia—both in terms of building new infrastructure as well as hiring local construction crews to execute solar energy projects.
The firm's latest project is a 530.4 KW system at Wesleyan West Virginia, which is lowering energy costs for the campus and demonstrating that local labor can be used for these kinds of projects.
Despite challenges to deploying renewable energy, Chip has shown that it is more than possible.
"We live in an engineering world where we can do this," Chip says about clean energy. "I am in a position where I can not only say it should be done but turn around and do it."
This is part of Chip's bigger mission—to help in the transition to clean energy. As a local, he thinks about the future of West Virginia and how he can support it. For him, that means building reliable and affordable energy systems so people do not have to worry about where their power is coming from and how much it costs. Legislation like the Inflation Reduction Act, which was negotiated by Senator Manchin, supports this future by creating certainty for solar investments like the ones Chip has developed in West Virginia in beyond.
The same ethos that drives Chip's profession also motivates him to contribute in his free time. As a Red Cross volunteer, he spent 2021 in California, Louisiana and Kentucky helping to provide shelter and food to people whose houses had been destroyed.
"People will change or make a change when they see a valid place for themselves in that future," Chip says. From Appalachia to Haiti, Uganda, and Liberia, Chip is demonstrating that it's possible to leave the world just a little bit brighter.
-Annabelle Swift, Associate, Clean Energy Business Network