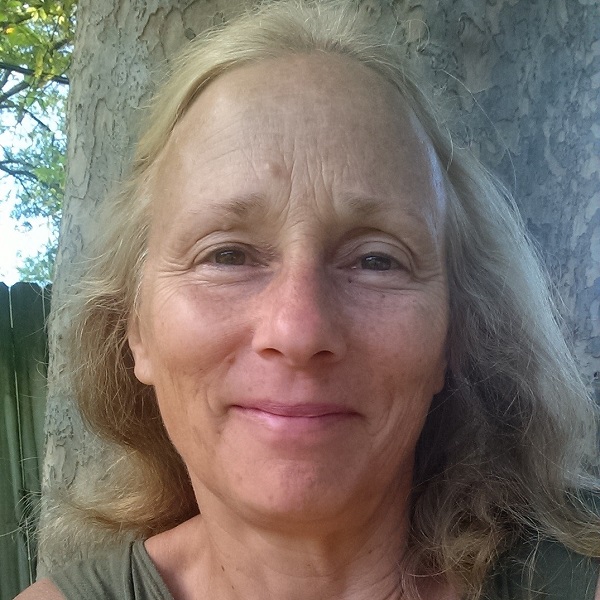 Wolfe Energy
Dori Wolfe
Founder
Houston, TX & Strafford, VT
Dori's Favorite Fact.
(2018 Sustainable Energy in America Factbook)
"Solar… added almost 74,000 jobs from 2015 to 2016, marking a 25% growth year-on-year and again taking top place out of all electricity generation sectors."
FACTBOOK
Taking on the Toughest Solar Projects
In 1793, two men were tapping sugar maple trees on the back hills of Strafford, Vermont when one of them noticed rust in the snow. It turned out to be a copper iron sulfide deposit.
The site would eventually become the Elizabeth Mine, and would produce nearly 50,000 tons of copper before closing in 1958. What was once an economic boon for the area later earned EPA superfund designation, as the abandoned mine generated toxic waste runoff that made its way to local waterways.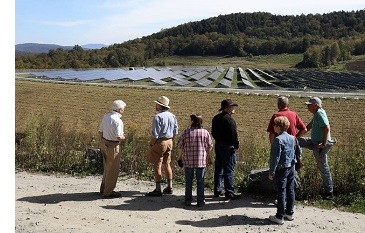 Since the fall of 2017, however, the Elizabeth Mine site has been generating something else: 5 MW of electricity, enough to power 1,500 homes in the area. It is the largest solar array in Vermont. This transformation from a stagnant brownfield to a community solar farm would not have been possible without Dori Wolfe.
Dori is a self-described renewable energy and energy efficiency advocate and sustainability proponent. From Vermont to Texas, she, through her company Wolfe Energy, has been a catalyst for change in the communities she has called home. Dori was intimately involved in the planning of the Elizabeth Mine community solar project, relying on her technical background as a mechanical engineer and her connections in the solar industry. Building the project required bringing together regulatory experts, capital partners, and the local utility.
At the September 2017 ribbon cutting ceremony, Wolfe told the crowd gathered, "It takes a whole community, a state, to build a solar field on a Superfund site."
She continued, "This mine over the years has given so much to Strafford and Thetford and the state, and now (it will bring) a new tax base to the communities and state in a clean, renewable way." Indeed, the project is generating more than just electricity, contributing over $30,000 annually in tax revenue to Strafford and the neighboring town of Thetford, and $20,000 annually to the state.
Dori now lives in Texas, where she is also working on a similarly complex solar project at a local landfill in Houston.
"I do complicated projects," she laughs.
Dori's home in Houston is a microcosm of the clean energy solutions her firm offers to clients. On top of her roof sits a 9-kW solar system that offsets the vast majority of her family's energy use. She's added LED lightbulbs and insulation throughout the house and low-watering landscaping outdoors, reducing electricity and water demand. Even when the Texas sun is at its strongest in July and August, the family home uses less energy than it produces. Dori's local utility, Green Mountain Energy, credits her account with the energy exported to the grid, bringing down her bills to net-zero on average. Dori enjoys tracking her home's energy production and use, watching the red curve that shows her net electricity use behind the meter.
"It can be addictive—always finding ways to live within our solar production," she says.
In her garage, a wall-mounted battery pack stores energy during the day and discharges it if needed during an outage to power lights and appliances. The solar array also powers the family's fleet of two all-electric vehicles and electric lawn mower. To be truly carbon-neutral, Dori hopes to soon replace her gas hot water heater with high efficiency electric heater. The addition of solar pays for itself in less than a decade, and generates positive cash flow perpetually after that.
Dori's experience in renewable energy runs deep. She and her husband started groSolar in 1998 out of a spare bedroom in their Vermont home. The company grew from an initial base of five residential solar projects in its first year, to serving corporate, government, utility, and other large customers across the Northeast, to having offices across the continent. EDF Renewables purchased groSolar in 2012, and as of 2016, the firm boasted a portfolio of over 2,000 projects representing 150 MW of installed capacity.
Dori hopes to replicate this kind of success in Texas, where she sees tremendous untapped opportunity to harness the state's ample renewable resources. These days, Dori is occupied not only by managing Wolfe Energy but also by lending her expertise to Solarize Houston, a local non-profit that works to accelerate solar in the area. The grassroots, all volunteer operation works by engaging homeowners in the local community who are interested in going solar, and leveraging bulk purchasing power to negotiate lower rates for solar installation projects.
In 2016 Solarize Houston installed 13 projects in the area representing 100 kW. In 2017 the project hit 200 kW of installed solar capacity across 21 different projects. In 2018 and beyond, Dori is pushing to help install even more solar in her community.
"As Solarize volunteers, we do events at homes and businesses to talk about the opportunity for solar. My dream of having a rotating Solarize program for the surrounding communities is coming true as we are about to launch Solarize Katy this fall," she says.
Barriers to solar deployment in Houston include low electricity prices, a complex distribution market, and customers' lack of familiarity. But if there is any doubt to Dori's ability to execute her vision, you need only look down into the valley below Whitcomb Hill in Vermont, where you'd see 20,000 photovoltaic panels glimmering in the sun.
—Andy Barnes, Program Manager, Clean Energy Business Network
#