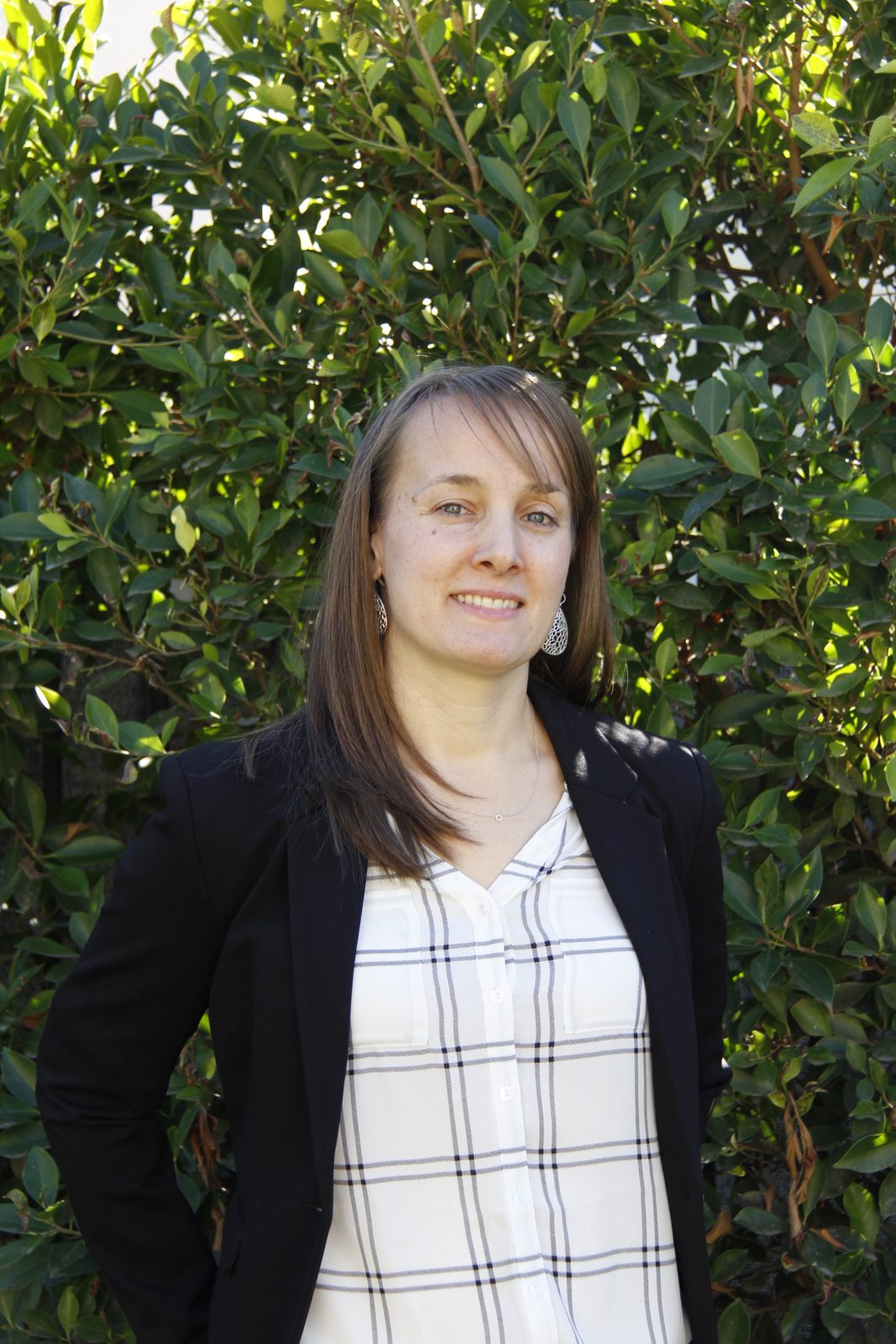 Capstone Turbine Corporation
Jen Derstine
Director of Strategy and Policy
Van Nuys, CA
Other Locations: Washington, DC
168 employees
Jen's Favorite Fact.
(2018 Sustainable Energy in America Factbook)
In 2016, the U.S. added 76 large-scale CHP projects (500kW or greater) and 97 small- to medium-sized projects (1-500kW). This represents a growth in installations over 2015 levels, when the U.S. added 73 large-scale facilities and 91 small- to medium-size projects.
FACTBOOK
Around the World with Microturbines
Jen Derstine ended up in the microturbine business because her Foreign Service letter came a little too late.
When most people outside the energy industry hear the term "microturbine," they probably conjure up an image of a really tiny wind turbine. Actually, these systems are small-scale (<500 kW) combustion turbines that provide an efficient source of onsite power generation, and can be combined in parallel to serve larger loads. Microturbines are frequently used for combined heat and power—an efficiency technology that generates heat and electricity from a single fuel source, often natural gas.
Jen's story begins a few years after finishing college, when she applied to the U.S. Foreign Service, hoping to travel abroad. One day, she finally got her acceptance letter—right after she'd paid her deposit for graduate school. She went ahead with pursuing her Master's at Johns Hopkins and then successfully competed for a prestigious Presidential Management Fellowship upon graduation.
For her fellowship and beyond, Jen landed a position in the U.S. Department of Commerce (DOC), where she served as an International Trade Specialist and helped organize the first Renewable Energy and Energy Efficiency Advisory Committee to address issues impacting the growth and export opportunities for U.S. clean energy companies in international markets. On a trade mission to Saudi Arabia, she got to work closely alongside one of the companies in the group—Capstone Turbine Corporation—and was really excited about their technology.
Since 2012, Jen has worked at Capstone Turbine. She serves as the company's Director of Policy, Strategy, and Distributor Development, leading its federal and state policy priorities and working with dozens of geographically-exclusive distributors around the world to help them develop their business plans and assess market opportunities. Whip-smart and strategic, she has an immense ground to cover—the entire global market.
Capstone Turbine is headquartered in Van Nuys, CA. According to Jen, the company works to "Provide microturbine energy solutions to help customers improve business operations by reducing operational expenses, ensuring high power availability and helping to preserve the environment with a near-zero emissions profile."
The company works with a broad variety of clients, from the oil and gas industry to hospitality to data centers to manufacturers. Capstone's microturbines even power the Ronald Reagan Presidential Library.
Capstone's microturbines are particularly getting attention right now for their reliability benefits because of their "microgrid" capability, which means the ability to disconnect from the electric grid and provide onsite power when there is a disruption to local power supplies. Capstone Turbine's clients include the only hotel in the U.S. Virgin Islands to retain power and water during Hurricane Irma, along with a fast-food store in Puerto Rico that kept the lights on during Hurricane Maria.
Jen says, "All Capstone Turbine dual mode microturbines can be considered microgrids, and all of our microturbines are microgrid-ready due to our DC output potential."
According to Jen, the company is continuing to expand its microgrid capabilities. An exciting development for Capstone Turbine in 2017 was "The development of our new PowerSync controller, which improves reliability and availability of our microturbines by eliminating any single point of communication failure for control. It also can be easily integrated with external control or monitoring equipment using industry standard communications protocols. This new controller enhances commissioning and troubleshooting capabilities through transient operation and event information and improved field service connectivity."
A U.S. energy trend that interests Jen is the growing market potential for small-scale CHP systems. She says, "All of Capstone's individual turbines are <500 kW, and we offer pre-packaged systems of up to 1 MW, which can then be interconnected to provide larger solutions as required. We have offered a packaged C65 CHP system for many years and introduced our packaged CHP system for our 200kW-1MW products in 2015 and 2016. Having done the work to size the heat recovery module to the microturbine makes it easier for the customer to design and engineer the final project."
Despite being the world's leading technology manufacturer of microturbine systems, Capstone Turbine is still a relatively modest size company, with less than 200 employees. And that's one thing Jen likes about it. She says, "There's not a lot of bureaucracy, so everyone in the company can have an impact, make suggestions, and be included in the company direction."
—Lynn Abramson, Executive Director of the Clean Energy Business Network (February 15, 2018)
#
Hear more from Capstone Turbine Corporation in Powering through the Storm, an episode of the CEBN's podcast featuring clean and efficient energy technologies that can keep the lights on during natural disasters.