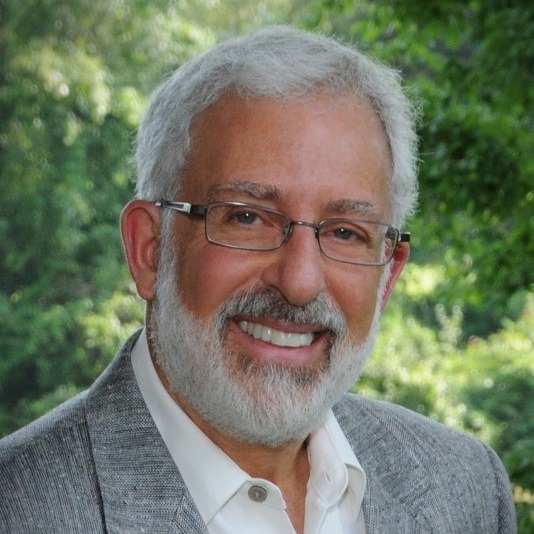 Newman Consulting
Jim Newman
Founder and Managing Partner
Farmington Hills, MI
Jim's Favorite Fact.
(2018 Sustainable Energy in America Factbook)
"Smart thermostat costs continue to decline with all the leading brands now offering products for $170 or less, down from $250 only a year ago. Coupled with utility incentives that further reduce the sticker price, BNEF estimates that over 14 million households had a smart thermostat in 2017."
FACTBOOK
Making the Old New Again
What does it take to earn the title "Dean of Green"?
Jim Newman has earned this moniker through more than four decades of energy efficiency retrofits and his ongoing efforts to share that expertise with others. One example of his work includes upgrading an 1894 mansion that had been converted to a fine-dining restaurant to the tune of $2 million in energy savings over the next 20 years. Projects like these help building owners be green and sustainable while saving a lot of green.
Jim says, "For my last birthday, I received a birthday card from my wife that said, 'It's not how old you are, but the number of years you've made the world a better place.' This is what keeps me going."
Jim's interest in efficiency traces back to the oil embargo of 1973. A mechanical engineer working as a technical consultant to owners, architects and design engineers at the time, he noticed architects were designing tighter building envelopes to reduce air leaks and cut down on energy use due to high prices. At the same time, engineers were designing HVAC systems that used less outside air. These changes led to air stagnation in buildings and a potential health issue for occupants called "sick building syndrome." At the convergence of these two trends, he realized there was a huge opportunity for growth as the concept of sustainable development was just beginning.
"This led to my interest in the then 'new' concept of green and sustainable buildings, and how to help buildings use less energy while still making people healthier and more productive where they live, learn, work and play."
Today, Jim is Managing Partner at Newman Consulting Group (NCG) which works to help commercial, industrial, and multi-family property owners implement energy efficient solutions. The firm improves building envelopes and HVAC systems and lighting, implements building information systems, installs solar and wind assets, and eliminates waste. Some of this work is supported through tax credits and utility rebates and/or an innovative financing model known as Commercial Property Assessed Clean Energy (C-PACE). This financing model is currently available in more than 30 states and the District of Columbia, and it allows a building owner to finance the upfront costs of energy upgrades and pay the costs back over time through payments added on to an owner's property tax bill.
C-PACE funding has proved to be especially valuable to Jim's business, as Newman Consulting Group was the first firm to use the model to finance projects in two large Southeast Michigan counties and the City of Detroit. One of the firm's notable projects in 2017 was the renovation of the Whitney Restaurant.
"A 124-year-old, 21,000 S.F. historic home turned fine-dining establishment, the Whitney building is a three-story, National Historic Landmark in the heart of Detroit," Jim explains. Built by a lumber baron in downtown Detroit, the Whitney was converted from private use to a restaurant in 1986."
Retrofitting the building required maintaining its historic aspects while replacing outdated energy-intensive systems with efficient solutions and making the establishment more comfortable for workers and patrons. Upgrades included replacing 214 windows, exchanging overhead fluorescent and 1,600 chandelier light bulbs with LED lighting while maintaining the quaint restaurant atmosphere, and installing energy efficient heating and cooling systems with networked building controls. These improvements are expected to reduce energy costs by 25% for the building, eliminate high maintenance costs and make the atmosphere more comfortable for patrons and workers.
In the future, Jim is excited by the growing IoT, or "Internet of Things"—i.e., intercommunication between systems, such as the networked building controls used in The Whitney Restaurant. Interconnected systems are making new innovations in efficiency possible. For example, an air-conditioning system that knows the weather forecast for tomorrow will be able to cool a building more efficiently, and appliances within a building that "talk" to each other can form a more efficient system as a whole.
Jim says, "The Internet of Things is bringing everything together in one place to make operations and maintenance more efficient, easier and less costly. Improved results are not only in lighting and HVAC equipment but also in the overall operation of buildings."
Jim has shared his enthusiasm and expertise in efficiency with communities around the world. He's given presentations on energy efficiency across 24 states, 7 countries, and 4 continents, including serving as Distinguished Lecturer for ASHRAE—the organization that develops the basis for building codes in most states.
As Jim's experience demonstrates, incorporating energy efficiency solutions in the existing built environment can have multiple benefits. An office building can be upgraded to use less energy and provide a more comfortable workspace with fresher air. A restaurant can preserve its historic details while boosting energy efficiency and slashing costs. The old can be made new again—without losing its charm.
—Jordon DeGroote, Communications Intern, Clean Energy Business Network (July 10, 2018)