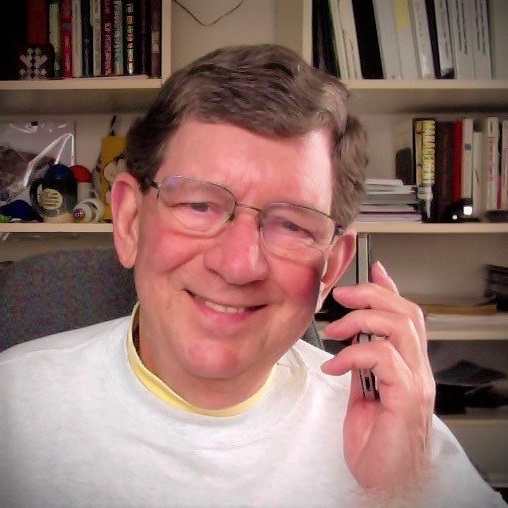 Terra Shares
John Atkins
President
Morristown, TN
John's Favorite Fact.
(2018 Sustainable Energy in America Factbook)
Corporations are playing a stronger role in the energy transformation, increasingly demanding cleaner energy and seeking to capture gains from energy efficiency.
FACTBOOK
A Solar Pioneer is Made at the World's Fair
John Atkins fell in love with solar at the 1982 World's Fair in Knoxville.

He says, "The Fair's theme was energy and I became enamored of the numerous solar energy displays, returning many times to talk with the exhibitors."
At the time, John was working in diesel engine sales. But the nascent solar industry kept calling to him. Four years later, he founded TerraShares and began developing solar systems, most of which at the time were thermal solar. The "alternative energy" industry was still young and struggling to get off the ground.
"But, living near Oak Ridge, TN," he says, "I joined the start-up team of the nation's second full innovation center to commercialize technologies invented at nearby Oak Ridge National Lab and secure private capital for early stage tech companies. This foundation has been invaluable in creating TerraShares' turnkey approach to developing clean energy."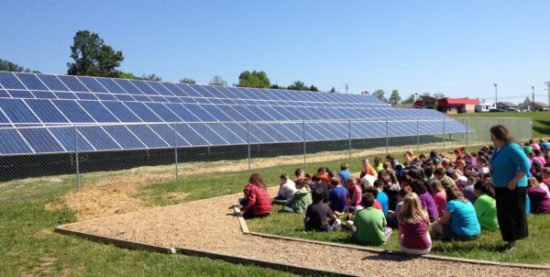 John has been a pioneer in the clean energy industry in many ways. Not only did he get into the solar business when the industry was fairly new, but he also pioneered commercial scale solar and third-party funding in 28 K-12th grade schools in Tennessee. This was harder to accomplish than it might sound. In Tennessee, school districts have strict limits on their ability to take on debt, and the state doesn't allow third parties to own solar projects and sell the power back to the end user—so John had to explore some very unique and creative financing options to help schools pay for the projects.
Now, John is exploring new ways of coupling solar with other sources of clean energy, such as combined heat and power and waste heat to power (CHP/WHP), highly-efficient technologies that harness heat that is usually lost during conventional power generation.
"We are seeing that our educational, corporate and non-profit clients are seeking even greater energy independence and control over a range of energy challenges than solar alone can address. To assist them, TerraShares is expanding our network of resources to include additional proven clean energy technologies like CHP/WHP and related capabilities in energy analysis/strategy, engineering, installation and financing."
John has a philosophical view of sustainability combined with a professorial depth of knowledge about energy and finance. He's a true believer in renewables, but knows that the real driver of transformation in energy markets is achieving cost reductions for customers.
One trend in the 2018 Sustainable Energy in America Factbook that interests John is the growing corporate demand for clean energy. This development doesn't surprise him at all. John feels that when states and utilities don't respond to corporate demand, businesses are more aggressive about generating their own clean energy.
"A key concept, for business, is that sustainability means doing more with less—less material, less cost, less pollution, less waste, and lots of other 'lesses.' Businesses invest every day in measures to that reduce their cost; it's what they must do to remain competitive."
John points out that investing in energy conservation measures is one of the few things a company can do to substantively impact its bottom line, generating savings that can be reinvested in its workforce, productivity, or research and development.
He cites a study that the consulting firm A.T. Kearney conducted in 2009, when clean energy was just starting to gain widespread traction and technology costs were still much higher. Even back then, John says, "What Kearney found was that those companies that had actually gone green averaged 15% greater profitability than non-green competitors in their same industry." John argues that beyond simply saving on energy costs, the reinvestment of those savings into other corporate activities further compounds a company's competitive advantage.
"Taken together the benefits of adopting sustainable practices can be a competitive game-changer," he says. "And the competitive advantage it creates is permanent."
—Lynn Abramson, Executive Director of the Clean Energy Business Network (February 15, 2018)