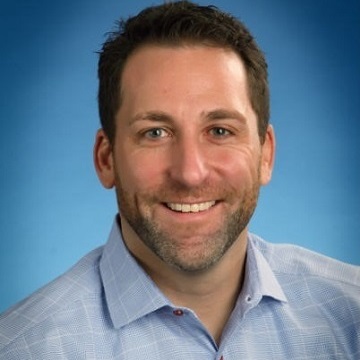 Schneider Electric
John Hoekstra
Global Vice President of Sustainability and Cleantech Services
Louisville, KY
John's Favorite Fact.
(2018 Sustainable Energy in America Factbook)
With 18.4GW of new additions, 2017 marked another boom year for renewables build, second only to 2016's record of 22.7GW.
FACTBOOK
 Clean Energy Champion in Coal Country
John Hoekstra is proof that clean energy knows no borders.
He serves as Global Vice President of Sustainability and Cleantech Services at Schneider Electric, a French-based multinational energy corporation with a commitment to efficiency and renewable energy.
He says, "When people ask where I do global sustainability work, it's sometimes a comical surprise to learn that our Energy & Sustainability Services division headquarters are in Louisville, Kentucky–an area that is well-known for coal.  It makes for a good laugh, but also a great opportunity to welcome new conversations and share my passion."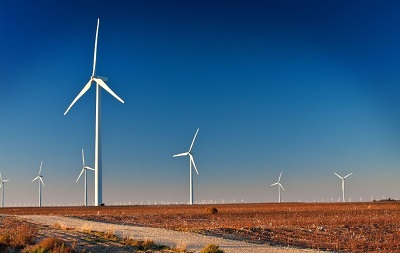 Founded in 1836, Schneider Electric is one of the leading global providers of electric products and services. If you look around carefully, you'll come across the company's logo nearly everywhere you go. Its light switches, electrical sockets, thermostats, circuit breakers, power control systems, air conditioners, and other products are ubiquitous in homes and offices around the world. But unless you work in energy, you may be less familiar with Schneider Electric's work in energy management and sustainability services.
Specifically, John's division, Energy and Sustainability Services (ESS), specializes in helping organizations buy clean energy more strategically, use energy more efficiently, and become more sustainable in how they manage resources across the globe.
John grew up in Kentucky, in a family that valued sustainability, and this deeply-instilled ethic has resonated throughout his career. He completed his bachelor's in chemical engineering at the University of Kentucky and after several early positions, landed a job at Summit Energy (later acquired by Schneider Electric), managing energy supplies in Europe. When the European Union Trading Emissions Scheme launched in 2005, he and his colleagues began focusing on how to help their customers manage their carbon emissions more effectively.
That mission drove him to the work he does today with Schneider Electric's clients. John's responsibilities include managing the New Energy Opportunities (NEO) Network, a growing global community of forward-thinking corporations and cleantech solution providers who enjoy exclusive access to transaction-accelerating intelligence. Launched in North America in 2016, Schneider expanded the NEO Network to Europe and Australia over the past two years.
An exciting development for Schneider Electric in 2017 was the acquisition of Renewable Choice Energy, a pioneering leader in corporate renewable energy procurement and carbon offsetting.
"This acquisition furthered our existing position in the rapidly growing commercial & industrial (C&I) renewables market, bolstered our ability to provide advisory services for power purchase agreements (PPAs), and enhanced support to our clients in the implementation of other innovative cleantech solutions."
John is excited by the growing corporate role in building momentum for renewable energy. His division is finding growing demand from companies across the world seeking to navigate global energy markets and maximize their financial and social impact.
"I love supporting our clients in their cleantech and sustainability journeys."
John's own journey—across the Atlantic and back home in Kentucky—demonstrates that clean energy can be good for planet and profit alike.
—Jordon DeGroote, Communications Intern, Clean Energy Business Network
#