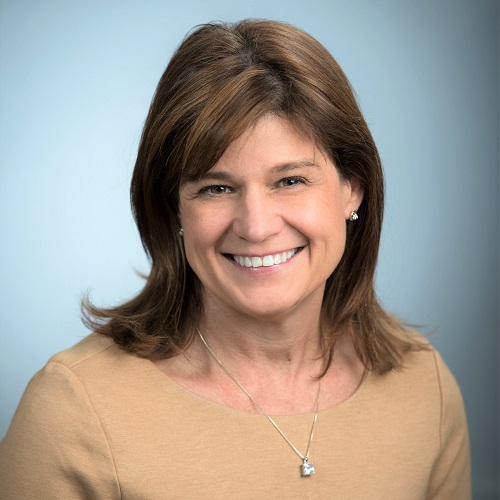 Flow Energy
Laura Thompson
Vice President
Woodinville (Seattle), WA
Laura's Favorite Fact.
(2018 Sustainable Energy in America Factbook)
Today, air conditioning equipment uses 20-40% less electricity to provide the same amount of cooling as when standards were first introduced.
FACTBOOK
Industry Veteran Wooed by Family Energy Efficiency Company
How does a small, family-owned energy business snag a senior executive from one of the largest engineering firms in the nation? By wowing her with efficiency improvements like nothing she's ever seen.
Laura Thompson is an engineer, MBA, and 30-year veteran of the energy industry. The Kansas native has worked at some of the leading energy services providers in the U.S., including Chevron Energy Solutions (which later became OpTerra and then ENGIE Services) and Burns & McDonnell.
In 2009, when Laura was at Burns & McDonnell, her firm had just completed a new chiller plant and chilled water distribution system to supply air conditioning at a university, with a guaranteed return on investment for the client. The problem? The system and plant were not achieving the expected efficiency.
Looking for solutions, Laura came across FlowEnergy, a company outside Seattle with a new SmartValve technology.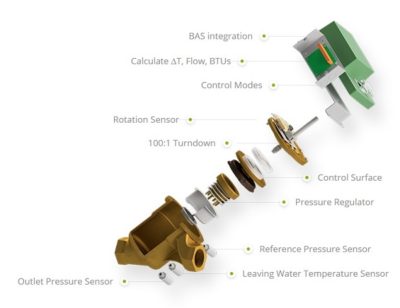 The CEO & Founder of FlowEnergy, Paul Skoglund, started out as a contractor in Alaska for the oil and gas industry, where he innovated precision valves to deliver lubricants for production and exploration. Seeing the potential applications for energy, he optimized the valves for use on hydronic HVAC systems (i.e., those that use water to transfer heat—a fairly common approach).
With imprecise flows, many HVAC systems waste significant amounts of energy because they need to under- and over-shoot flow and temperature control setpoints to arrive at the desired value for comfort. FlowEnergy sought to change that. Paul's daughter, Tami Hansen, joined at the helm as President, and the company built out an integrated approach using SmartValves, software, and modeling/optimization services to achieve unprecedented stability.
When Laura Thompson's firm implemented FlowEnergy's SmartValves for their university client, she says the technology "uncovered 20% more savings and system capacity than we had achieved with a $20M investment in energy efficiency measures and facility upgrades. FlowEnergy's precision controls brought a stability to the cooling system which all of our and our controls contractors' efforts could not achieve, uncovering hidden costs that we never knew could be avoided."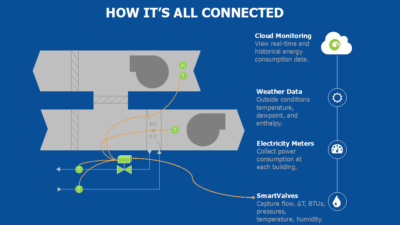 Laura worked with FlowEnergy on several more projects and saw the results replicated. The valves and controls "solve the root cause of poor system performance in heating, ventilation and air conditioning systems in buildings," she says. "Coil leaving air temperature for building environmental control is maintained to within one tenth of a degree of setpoint, 15 times the current energy standard for control. Data Intelligence including energy insights, deep equipment monitoring down to the end use, fault detection software and dashboards with data in context for continuous optimization and reliability to assure performance is sustained for the life of the system."
Laura was so impressed with FlowEnergy's approach that in 2016, she went from customer to employee. "Seeing the impact of precision control firsthand as a customer, I knew I had to help get the technology out to a broader market and established as a new standard for sustainability best practices."
Laura is helping FlowEnergy expand to new markets and explore more opportunities with performance contracts. In 2017, FlowEnergy was selected for the New York City Innovative Demonstrations for Energy Adaptability (IDEA) Program to demonstrate Clean Technologies for HVAC in municipal buildings. The company is currently working on a project at the Manhattan Courthouse.
One trend that interests Laura from the 2018 Sustainable Energy in America Factbook is the enormous reduction in energy use by HVAC equipment over the past four decades. Yet, FlowEnergy's innovations indicate that there is still room for improvement.
Laura says, "The conventional wisdom widely accepted by the industry for control of heating, ventilation and air conditioning systems is that performance gaps in the amount of energy that is transferred from the energy generation systems to the end use for building environmental control (typically indicated by Delta T) cannot be corrected, they can only be managed. Technological advances in control valves and data intelligence mean that these performance gaps, additional energy use, and costs no longer have to be accepted."
—Lynn Abramson, Executive Director of the Clean Energy Business Network (February 15, 2018)