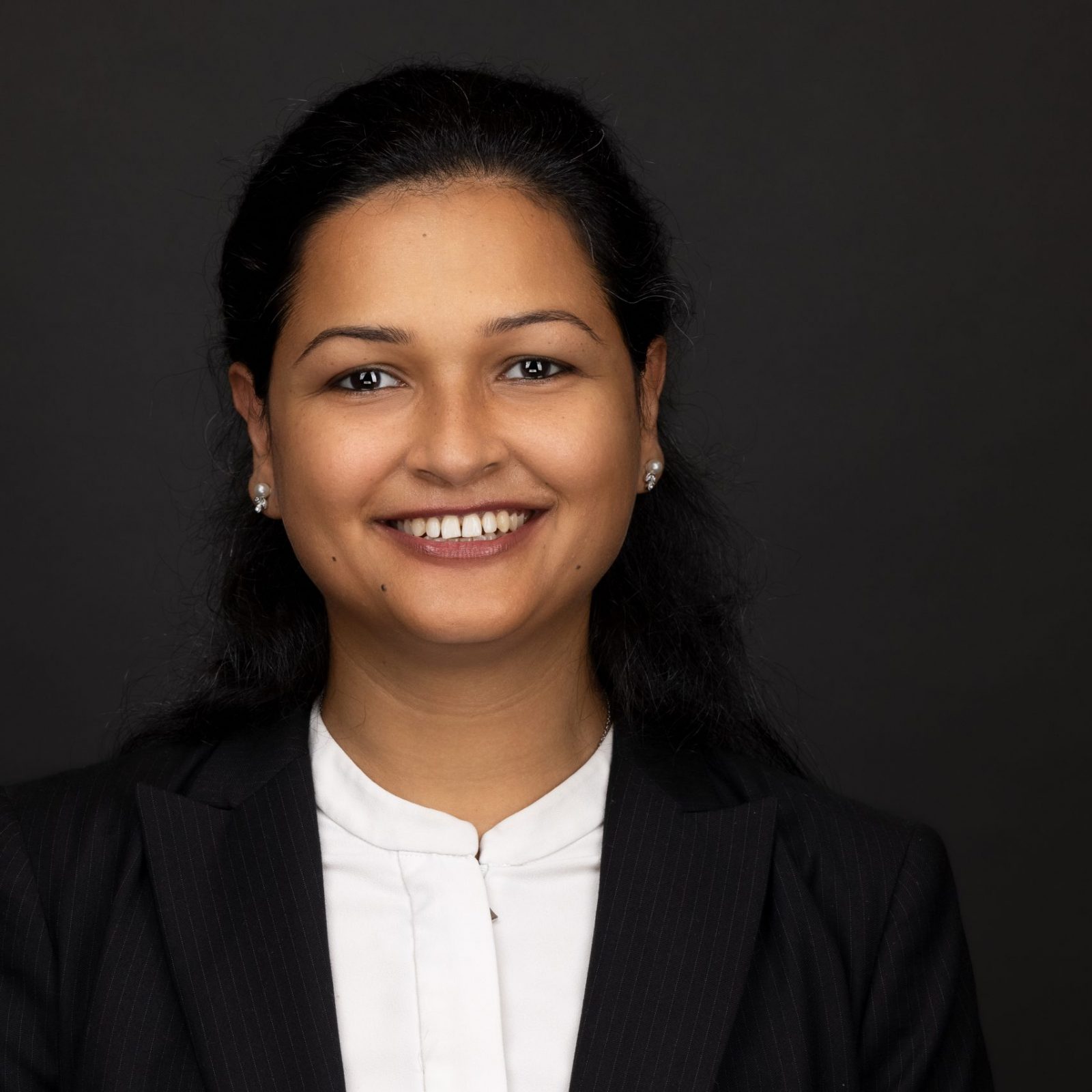 Ubiquitous Energy
Richa Pandey
VP Technology Development
Redwood City, CA
Richa's Favorite Fact.
(2021 Sustainable Energy in America Factbook)
"Residential solar installations grew in 2020 despite delays in permitting and construction activity stemming from lockdown orders imposed in many states in 2Q. Solar has become increasingly attractive to homeowners who seeking to reduce their grid consumption and save on electricity bills."
FACTBOOK
Capturing a Window of Opportunity
Sometimes, to see something new, you have to look really close. Richa Pandey got her first up close glimpse of the power of photovoltaic technology in graduate school. She recalls, "I studied materials at the molecular level and began to understand how small changes can have huge impact on the efficiency of PVs."
This microscopic window into photovoltaics (PVs) also crystalized her interest in the technology. Richa is now working at the forefront of transparent PVs, a promising new field in solar technology that has the potential to turn every sun-exposed surface in the world into a solar panel.
From consumer devices to automobiles to buildings, Richa's work will eventually find canvasses everywhere.
Richa's interest in solar technology began as an undergraduate while studying the technical challenges PVs faced in competing with fossil fuels. She elected to pursue solutions to these challenges through the interdisciplinary research approach employed by University of Minnesota's Chemical Engineering and Materials Science doctoral program. There, she designed new devices, discovered new materials, developed new experimental techniques and built predictive models to determine how to improve the efficiency of solar cells, a fundamental challenge that has constrained mass-adoption of organic PV technology.
Richa's doctoral work at the boundaries between materials science, electrical engineering and chemical engineering not only helped her gain recognition in the field, but also advanced the state of the science and would lead to her next step.
In 2010 a trio of researchers at MIT invented the concept of a transparent solar device that captures only non-visible light and founded a company after publishing their research. Ubiquitous Energy (UE) was emerging as a new start-up just as Richa was graduating from her PhD program in 2012. The company had an exciting idea with unlimited potential and several patents.
Richa remembers being inspired by the revolutionary potential of transparent PV technology.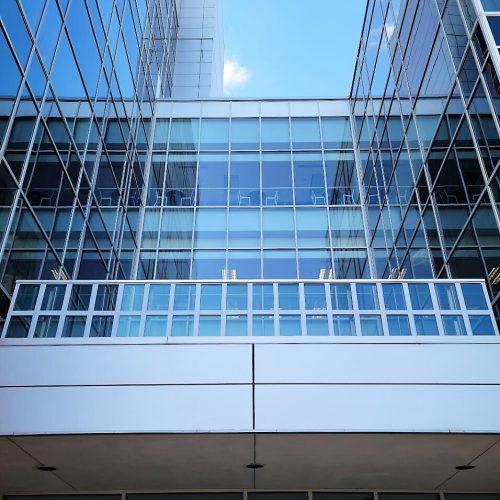 "Additionally," she said, "as part of the founding team I saw an opportunity to help determine the technical direction of the company." She was doubly motivated to join the fight against climate change by working on developing this technology.
With more than a decade of research led by world renowned scientists, UE is a next-generation transparent PV technology company that enables every window to generate electricity by harvesting the "non-visible" part of the solar spectrum. UE isn't stopping at architectural glass; its solar technology has endless applications. Not only can the technology be applied in residential and commercial building windows, but it can also be applied to the surfaces of automobiles, to the glass on portable electronic devices or greenhouses. Every surface exposed to sunlight has the potential to generate clean, renewable energy.
Since Richa joined the team at UE, the company has seen tremendous progress. Within a year of establishing its Silicon Valley headquarters in 2012, Ubiquitous installed a state-of-the-art rapid prototyping R&D laboratory. This enabled the fabrication and testing capability of more than 1 million devices per year, leading to the first certified world record performance for transparent PVs. Then, in 2016 the firm fabricated its first large area, 1ft x 1ft, window prototype. The prototype represents the highest combination of transparency and efficiency that has ever been demonstrated at that size.
By 2017, based on the rapid development of the technology, UE entered into development partnerships with several of the world's largest glass manufacturers. The company's first target application was established: architectural windows for commercial and residential markets.
In 2019, Ubiquitous Energy commissioned its pilot manufacturing line, which can produce transparent solar windows that fit the standard industry prototype size (14″x20″). Windows produced off of the pilot manufacturing line were used for the installation of 100 square feet of transparent solar windows for Ubiquitous Energy's headquarter building, powering overhead LED lighting. Then, in 2021 multiple pilot installations of Ubiquitous' transparent PV technology were conducted around the world.
Now, Ubiquitous Energy sees 2022 as a banner year that will bring the transparent solar window products much closer to homes and commercial buildings in the near future.
While Richa is proud of the progress at Ubiquitous, working in the start-up field has given her opportunities to be groundbreaking in more than one way. In addition to her efforts to improve solar energy technologies, Richa has also been actively involved in an educational role serving as a role model for young girls interested in pursuing careers in STEM.
Richa notes, "As Vice President of Technology Development, I am proud that Ubiquitous Energy has a very diverse group of engineers and scientists, that come from various different backgrounds that bring unique perspectives and approaches to the technology."
Her efforts in the field have not gone unnoticed. Richa is the 2018 recipient of the American Solar Energy Society's Women in Solar Award and the Solar Power Woman of Distinction Award. More recently, she was named to the 2020 Women of Influence by Silicon Valley Business Journal.
Richa sees this recognition as a way to inspire young girls to pursue careers in STEM and to show that they too can become leaders in their field.
-Annabelle Swift, Associate, Clean Energy Business Network
#