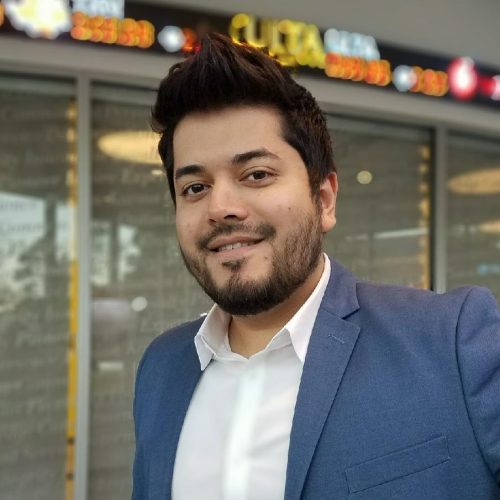 Dynamhex
Sunny Sanwar
Founder & CEO
Kansas City, MO
Other locations: Baltimore, MD
Sunny's Favorite Fact.
(2020 Sustainable Energy in America Factbook)
"The last decade proved that sustainable energy technologies can as a portfolio deliver safe, reliable, affordable energy services, while meeting evolving consumer needs. The decade also demonstrated that U.S. economic growth and greenhouse gas emissions reduction are not just mutually consistent but mutually dependent. These basic principles and others gleaned during these past 10 momentous years will surely dictate what comes next."
FACTBOOK
From Bangladesh to Baltimore: A Rising Tide that Lifts All Boats
Sunny Sanwar returns home to Bangladesh every year to visit his family. Each year he notices the tide of the water inching higher and the displacement of people becoming more alarming.
When Sunny first began to understand the climate crisis, both through his own eyes and through the teachings of his mother – an environmental science professor – two roads emerged. He knew that the climate crisis was going to be one of the most intimidating obstacles that his generation and those that would come after him would face.
"I saw the problem at hand and how it was affecting people – I had two options. I could say it was too daunting of a problem, or I could ask 'what is needed to solve the problem?' and try to provide some solutions." 
Sunny decided on the "solutions" path. He came from Bangladesh to the United States in 2005 as a youth ambassador via a Department of State program. He finished high school in nine months, earned his bachelor's degree in Mechanical Engineering at the age of 19, and went on to obtain a Master's in Public Policy and a Ph.D. in Entrepreneurship and Innovation. Through this holistic approach to his studies, Sunny constantly thought about ways science, engineering, and economics could come together to create and scale climate solutions.
Sunny felt that climate solutions for so long seemed to be the act of setting goals with a limited roadmap. There are 7,000 power generators, 330 million people, and 310 cities with populations of 100,000 or more in the United States. This made him ponder over how technology could be used to provide guidance to these various players to work individually and collectively to meet ambitious climate objectives.
Sunny's goal is simple: "How do we increase the odds of meeting our collective climate targets?"
When the mayor of Kansas City, Missouri signed on to the "We Are Still In" Paris Agreement pledge in 2018, there was not yet a concrete mechanism in place for reaching that goal. The Mayor reached out to the community asking for ideas on how to meet their targets and Sunny's company, Dynamhex, was just beginning to gain traction in the market and had solutions to offer.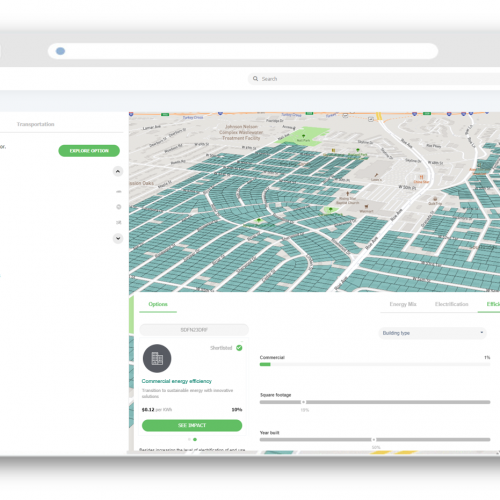 Dynamhex provides a tool that uses spatial data, mathematical modeling, and analytics to help cities, companies, and power utilities to understand the options available to reach their climate objectives. The client sets its climate-related intentions, and Dynamhex presents personalized solutions modeling out the impact of various options in the power, transportation, buildings, and industrial sectors. The platform takes into account available incentives, policies, and technologies, from the international scale down to the individual land building level, and provides information on the most impactful and cost-effective solutions.
In addition to deploying the solution with cities, universities, and companies in the Midwest and the Carolinas, Dynamhex is one of the first portfolio ventures Exelon's Climate Change Investment Initiative and will be applying its modeling tool to utilities throughout the company's service territory in Washington, DC, and Maryland.
Sunny understands the many barriers in making a breakthrough in a "tech startup." But he has navigated this path before. Sunny's prior startup, Verd2Go, had a successful exit with a $2 million sale to Exergonix and landed him a spot in Forbes' "30 Under 30" series.
As Sunny grows his new company, he is working to extend that growth to his local community. Through the Full Employment Council in Kansas City, Sunny hired five displaced workers for a one-year program to learn more about technology and entrepreneurship.
"We want to be that open arm to the tech industry," he says.
Recently, Sunny experienced a new addition to his community, on a very personal level. In July 2020, Sunny and his wife, Brianna, had a daughter. Sunny knew that having a child would change everything in his life, but he did not realize how much. His daughter, more than anything, has re-focused his commitment to building a better future.
He asks, "Will my daughter have the ability to visit places I visited as a child in Bangladesh? If we make this happen, if we achieve this goal, then nobody will question the ability to visit their favorite creek or their ancestral home which is currently under threat to devastation by climate change."
The fight to address climate change is now personal for Sunny. He is ready to bring Dynamhex around the world to make climate targets more achievable in the short window of time available.
—Zainab Mirza, Program Associate, Clean Energy Business Network
#