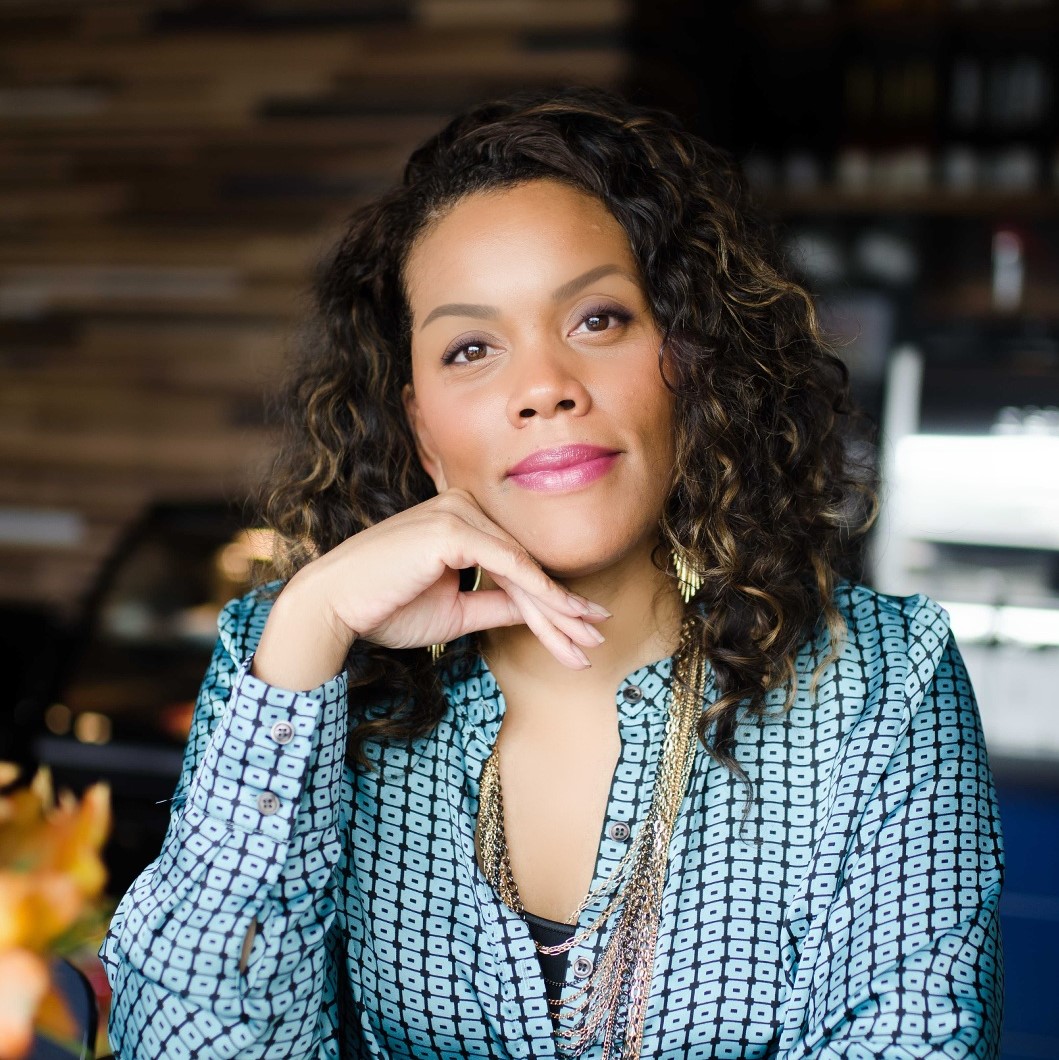 RWE Renewables
Tasha McCarter
Telkes Fellow (2021-2023)
Austin, TX
Tasha's Favorite Fact.
(2022 Sustainable Energy in America Factbook)
"The rise of U.S. greenhouse gas emissions in 2021 signals the need for public policy support that accelerates the speed and scale of deployment of clean energy and energy efficiency solutions. This is essential to reduce emissions and enhance resilience."
FACTBOOK
Service to Others: Pushing Towards a More Inclusive Energy Workforce
For as long as she could remember, Tasha McCarter always had a curiosity about how things worked.
Her mother said that when Tasha was a toddler, she would take toy cars and trucks apart and bring her mother the individual pieces. By the time she was seven, she was replacing parts on the washing machine. But it was a third-grade science experiment that involved a hand generator, a light bulb and wires that set Tasha on a course to become an engineer.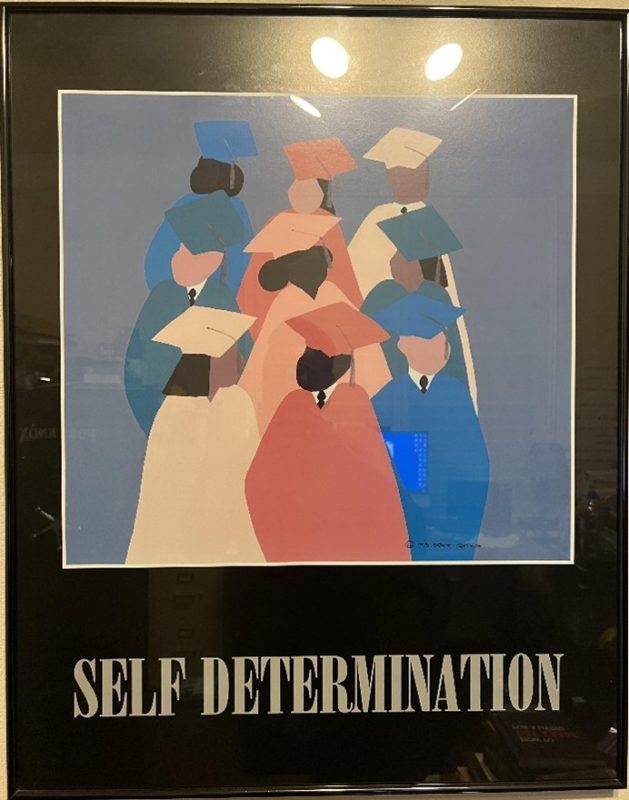 Over the next several years, Tasha participated in programs like the Detroit Area Pre-College Engineering Program and registered in the electronics curriculum at Cass Technical High School. By her senior year of high school, she had a firm handle on Ohms Law and hands-on experience using an 0scilloscope.
Tasha was ready to take that next step in college and knew that she wanted to be an Electrical Engineer. She applied to two Predominately White Institutions (PWIs) and two Historically Black Colleges and Universities (HBCUs).  Tasha was accepted into every school. Only the HBCUs would give her access to their School of Engineering, so she went to Tuskegee University to pursue her studies.
Between the rigorous coursework, work-study and her part-time job at McDonalds, Tasha learned what she was made of.  She became extremely adept at balancing responsibilities and priorities. This ability to get things done, coupled with her sheer grit and determination, was her superpower.
After graduating college, Tasha bought a picture of students – primarily Black and brown students of color like herself – wearing caps and gowns. The image, captioned "self-determination," hangs on her wall to this day to remind her of the importance of knowing what you want and going after it.
Over the next several years, Tasha worked as an electrical engineer, pursued an MBA, then got a position as a business consultant. It was 2008 and the US was in its 7th year of fighting in Iraq. Tasha knew soldiers personally that had lost their lives. The motivation to lessen our dependence on fossil fuels and keep soldiers out of the field was behind Tasha's decision to pivot and work in renewable energy sector.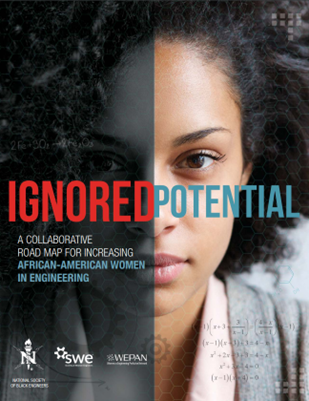 Tasha realized returning to engineering from business would be a challenge, but she was determined to overcome the obstacles that women of color face in the field.  Women make up less than 20% of the engineering workforce, and African American women are even more disproportionately underrepresented.  There are a multitude of reports  that speak to the experiences that African American women face, including microaggressions, prove-it-again bias, and lack of internal support and sponsorship. Tasha attests that her experience was consistent to what's reported, but as she gained allies and supporters, she was able to advance.
She successfully found positions at RWE, Silicon Ranch Corporation and SunPower Corporation, applying her engineering skills to deploy renewable energy as she had planned. Tasha recognizes that she was fortunate to have had transferable skills from her engineering and business background. She sees the hurdles that others face when switching industries, particularly when coming from a disadvantaged background.
Hiring favors those with prestigious degrees and industry experience, Tasha noted, which often leaves out those from historically marginalized communities with applicable skills. She asked herself, how do we remove barriers and ensure hiring is equitable and inclusive?
One way is to ensure college students have access to paid internships and industry experience before they enter the job market.
Tasha works with the Empowering Diverse Climate Talent (EDICT) program, which pairs college students with emerging companies for internships. This summer, 72 interns went through the program. The EDICT program encourages companies to reduce bias in their hiring processes. In 2022, Tasha was Awarded the EcoSystem Building Award for her work with the Clean Energy Leadership Institute and EDICT.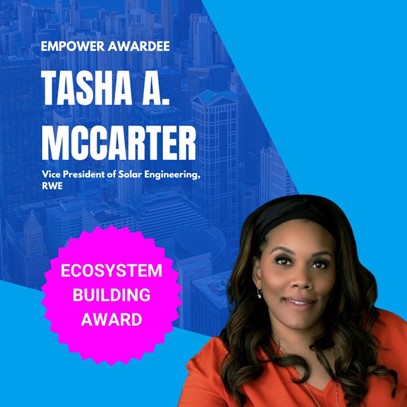 Tasha is no stranger to helping others. While she believes in being self-determined, she is the first to tell you it's equally important to give and receive support. She advises up-and-coming professionals to look outside of themselves and make connections with people who will give you a lift.
As a Board Member of Calculated Genius, she works on STEM-based programming focused on getting young women into the power sector. She is also a Board Member of Austin Urban Technology Movement (AUTMHQ), a non-profit that bridges the gap between the Black and Hispanic communities and the technology industry through job placement, career development, and networking opportunities. In addition, Tasha carries out community service with the local chapter of Sigma Gamma Rho Sorority, Inc.
Motivated more and more by fighting climate change, especially after experiencing record high and low temperatures in Texas, Tasha currently leads the engineering team at RWE Renewables. She is responsible for supporting the full lifecycle of renewable energy projects. The company aims to install 2GW of solar annually, in addition to wind and battery storage projects.
Despite her demanding portfolio, she remains committed to lifting others up. "They tell you to lift yourself up by your bootstraps," she quotes the familiar expression, "but not everyone even has boots." As a leader, she emphasizes the importance of supporting her colleagues by intentionally giving her team opportunities to grow and empowering them to expand their skillset.
The picture of college graduates from diverse backgrounds is still on Tasha's wall as she leads a team working across North and South America to design renewable energy projects. It continues to remind her to drive forward in her own career and to push towards a more inclusive energy workforce through service to others.
-Annabelle Swift, Associate, Clean Energy Business Network