Resilient Power Systems
Tom Keister
CEO & Co-Founder
Decatur, GA
Tom's Favorite Fact.
(2020 Sustainable Energy in America Factbook)
"New transmission can maximize the value of low cost, emissions-free wind energy. The American Wind Energy Association (AWEA) estimates that transmission proposals across the U.S. could enable tens of thousands of megawatts of new wind capacity between 2017 and 2024."
FACTBOOK
Like Father, Like Son: Trailblazers in the Clean Energy Revolution 
Past the western foothills of the Appalachian Mountains and just north of the roaring Ohio River sits the small town of Huntington, West Virginia. Tucked up against the state line where Kentucky and Ohio meet, the tri-state area has a history closely tied to coal. Amid this backdrop, Huntington is also the unlikely home to a family of solar energy pioneers.
Home is where Tom would learn about compassion, grit, and engineering—the latter, a legacy from his father, David Keister. David did not have the opportunity to attend college but had a broad set of self-taught skills in the field. Though solar did not make waves in the U.S. energy economy until the early twenty-first century, Tom's father was ahead of his time and helped start a local solar distributor company by investing $10,000. The family purchased collectors to supplement the water heating system and with Tom's help, installed the collectors on their own roof. At that time, in the '70s, the interest in alternative energy was driven by the Arab Oil Embargo and increased gas prices. It was all about saving money, and solar panels did just that for Tom's family.
"In the 1970s, the business was not as big as it is today, and so my father was constantly learning and thinking of ways to save energy," Tom recounts.
Tom's parents encouraged him to pursue a degree in Engineering from a very early age to capitalize on this talent that would enable him to have a greater opportunity than his father.
Armed with his father's lessons, Tom graduated college with bachelor's degrees in Engineering and Mining and then spent ten years working at start-up companies that developed new electronic products for the coal industry. In these positions, Tom learned about combined design, management, manufacturing, service, and business. Furthermore, this allowed Tom to gain valuable experience leading teams in the U.S., Europe, and Japan.
"Working at these start-ups allowed me to develop a more holistic understanding of the business and allowed me to broaden my global perspectives," says Tom.
Tom pivoted these skills to clean energy to pursue mutual economic and environmental benefits in the electricity sector. Tom co-founded Resilient Power Systems (RPS) with his son Josh.  The success of RPS is rooted in generations of the belief that you are to never give up, which was passed down from David to Tom, and now to his son, Josh.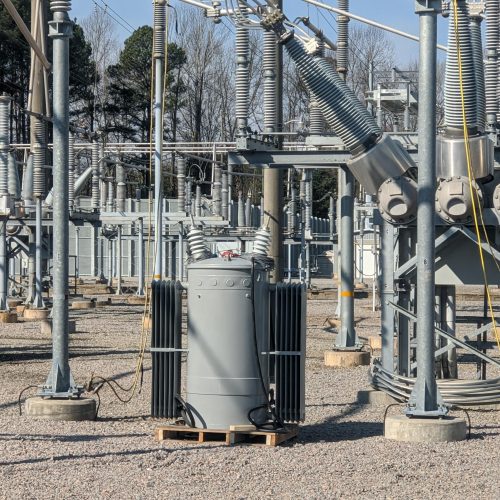 RPS is a company that manufactures power electronic products that efficiently control electrical power by directly connecting clean energy sources and energy storage to the grid. This direct connection to the grid maximizes efficiency, reliability, and, of course, resilience. RPS products are manufactured within the U.S. and produced to operate besides existing components or to replace outdated components within the existing grid infrastructure. Tom recognized that some parts of the grid are vastly overutilized or underutilized. By using the existing infrastructure, RPS products ensure critical environmental and cost savings.
Tom followed David's examples of making every dollar count, and now Tom is doing just that for Americans across the country.
David was always fascinated with technology energy advancements and was an early developer. One day, after Tom was married, David was visiting him. He drove over a new electric vehicle and said to his son, "I want you to have this and maintain it because you know how to. This is the future. One day, this is going to be everywhere."
Tom has always recognized that continuous learning leads to better results. With that principle in mind, RPS entered and won the Department of Energy's American-Made Solar Grand Prize.
RPS has always focused on making the best product available – from design to manufacturing, but there was still room for improvement. By winning this challenge, RPS is able to dedicate its prize money to offset the cost of its product for those that are unable to afford it. Pilot programs in California are now taking off, and the future of RPS is looking radiantly bright.
Huntington could see a brighter future from one of its homegrown sons too.
-Zainab Mirza, Program Associate, Clean Energy Business Network
#
Apply for the American-Made Challenges Program to scale your innovation! The American-Made Solar Prize Round 4 is due 10/8.