CEBN Welcomes New Team Members
October 6, 2021 | Lynn Abramson, President, CEBN
At the end of September 2021, CEBN welcomed two new Associates to the staff to provide support on policy research and advocacy, events, communications, and business assistance to entrepreneurs.
Allie Judge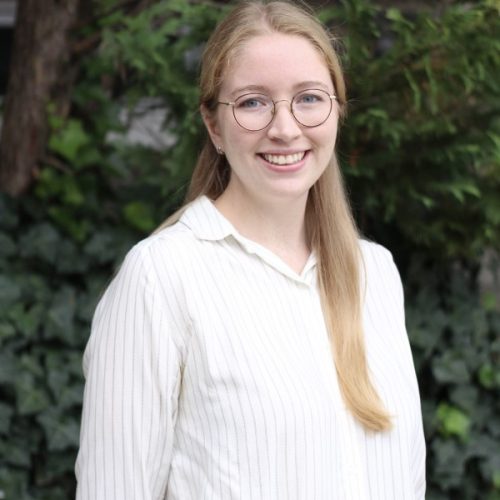 comes to CEBN from AmeriCorps, where she has developed and supported public environmental education programs in Virginia. Allie previously served for nearly a year as a Communications Intern with Oceana, supporting fast-moving campaigns with research, writing, editing, fact-checking, and event management. She even went so far as to dress in a costume as "Dusky the Shark" for an event, demonstrating her spirit as a true team player. Her prior positions included internships with the Office of U.S. Senator Dick Durbin (D-IL) and the Small Business Advocacy Council in Chicago, where she conducted research, policy development, and lobbying on state and city policy issues impacting small businesses. Allie graduated Summa Cum Laude in March 2019 from DePaul University with a B.A. in Political Science and English. During her time at DePaul, she served as a peer tutor at the University Center for Writing-based Learning, conducting more than 400 individual service appointments with students and serving in various leadership capacities.
Annabelle Swift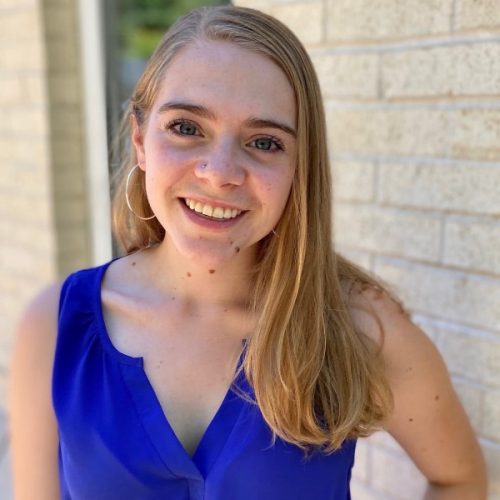 joins the CEBN team following an internship with the Senate Committee on Environment and Public Works, where she supported the Majority Staff in committee hearings, constituent correspondence, and administrative tasks. Previously, Annabelle interned for a year at the Niskanen Center, conducting research and writing about topics such as transportation decarbonization and carbon taxes in budget reconciliation. She also served as a Legislative Assistant for The Fulcrum Group, supporting client and government engagement on a range of issues, including National Clean Energy Week. Annabelle graduated with High Distinction in May 2021 from the University of Virginia with a B.A. in Political Philosophy, Policy, and Law. During one of her courses at UVA, she worked on a paper laying out the idea of trying to reduce greenhouse gas emissions of off-campus student housing. Determined not to just leave her idea on the table, she ultimately carried it forward into founding and securing grants for the UVA Greener Housing Coalition—a coalition of local companies, professors, and students working to reduce student housing emissions.
CEBN President Lynn Abramson provided the following comments:
"We are thrilled to welcome Allie and Annabelle to our staff. Our new team members bring a wealth of relevant experience to the table in previous roles in government, nonprofits, and business support organizations. Even more importantly, they both have a positive, self-starter spirit and passion for small business advocacy and environmental sustainability. As a small team, we need all staff members to be activate contributors in every way possible, and both Allie and Annabelle have already jumped right in, offering creative ideas on major projects underway."
Former CEBN Associate Zainab Mirza recently left the team for a new position in the Ocean Policy program at the Center for American Progress. Lynn Abramson commented:
"Zainab is an extraordinarily gifted communicator and creative thinker who contributed so much during her time at CEBN—strengthening our policy engagement and communications, supporting our first-ever government contract, co-coordinating an event for 3,000 people, and helping us grow our membership by nearly 60% in a single year. She will be sorely missed here, but we know that she will continue to contribute in significant ways to creating a sustainable future for our planet."
###
The Clean Energy Business Network (CEBN) is the small business voice for the clean energy economy, working to enhance opportunities for clean energy providers through policy support, market and technology education, and business development assistance. For more information, please visit: www.cebn.org.