European Energy Centre: Accessible Professional Development
December 5, 2018 │Robert Kemp, EU Energy Centre
This Q&A is the first in a professional development series with organizations providing accreditation and training resources for clean energy professionals.
1. Tell us about your organization and affiliates.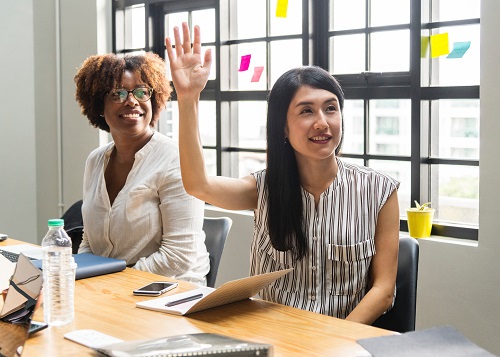 The EEC Accredited Center has been providing professional training courses in Renewable Energy since 1975. We hold courses in both New York and Washington D.C., as well as London and other locations in Europe, regarding a wide variety of renewable energy topics. We also offer online Distance Learning courses, which have been taken by participants in 143 countries worldwide.
We work directly with a number of bodies and industry experts across the world; including The George Washington University and the United Nations – UNEP, to provide courses that are informative, engaging and impactful.
2. What certifications do you provide for clean energy officials?
We award our course participants with the Galileo Master Certificate, an internationally recognized standard of expertise in the renewable energy industry. The Certificate is awarded to 5000 professionals every year across a wide spectrum of backgrounds, including delegates from organizations such as the Department of Energy, Ford, the United Nations Development Programme and Amazon.
The Certificate serves as evidence of the work attendees have put into their professional development, as well as the knowledge surrounding best practice in the renewable energy industry that they possess.
3. What types of continuing education and professional development do you provide?
Our education is mostly focused on Renewable Energy in its varied forms: courses include Electric Vehicles, Biomass and Solar Photovoltaic, among others. We also provide training regarding the business and financial focus of the industry, for example with the Renewable Energy Market Trends and Finance course.
These courses are available either in the classroom or online (in many cases both), allowing participants to study in the method that best suits them.
4. What types of individuals should consider participating?
The courses that we hold tend to have a wide variety of participants. All of our courses assume no previous expertise in the topic, allowing those from other industries to study with us. Participants have included project managers from companies looking to diversify into renewable energy; recent graduates wishing to improve their resumé and academics seeking updates and expansions on their current knowledge. We also frequently accommodate attendees from large companies looking to upskill their staff, either individually or as a group.
5. How does your program differ from other energy and sustainability certifications?
The EEC Accredited Centre's 40 years of experience and myriad of partners helps us to provide the best training possible. We work with leading industry experts and reputable international bodies in order to organise our courses, as well as updating material as often as possible. Accounting for both changes in the industry and feedback from participants, course attendees can expect to receive expert-level training that is accessible, comprehensive, and invaluable to their future career.
Learn more at the European Energy Centre's website.
###
The Clean Energy Business Network (CEBN) works to advance the clean energy economy through policy, public education, and business support for small- and medium-size energy companies. Started in 2009 by The Pew Charitable Trusts, the CEBN is now a small business division of the Business Council for Sustainable Energy. The CEBN represents 3,000+ business leaders across all 50 U.S. states working with a broad range of clean energy and transportation technologies.