Lynn Abramson Congressional Testimony for House Small Business Subcommittee: Growing the Clean Energy Economy
September 11, 2019 | Andy Barnes, Program Manager, Clean Energy Business Network
CEBN President Lynn Abramson participated in a congressional hearing on September 10, 2019, which covered the clean energy economy. Watch her testimony below: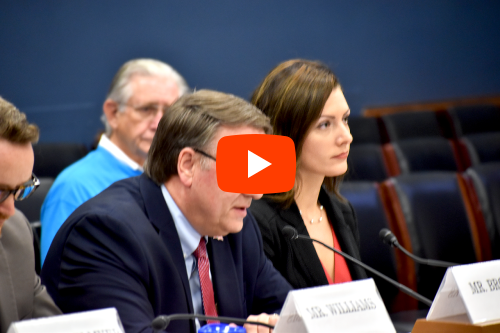 Dr. Abramson provided testimony for members of the House Committee on Small Business Subcommittee on Rural Development, Agriculture, Trade, and Entrepreneurship. The hearing, titled "Growing the Clean Energy Economy," addressed policy issues impacting small businesses in the American clean energy industry.
###
The Clean Energy Business Network (CEBN) is the small business voice of the clean energy economy, working to enhance opportunities for clean energy providers through policy support, market and technology information, and business development. Started in 2009 by The Pew Charitable Trusts, the CEBN is now a small business division of the Business Council for Sustainable Energy. The CEBN represents 3,000+ business leaders across all 50 U.S. states working with a broad range of clean energy and transportation technologies.