The American-Made Solar Prize: Ideate, Compete, Connect!
July 5, 2018 │ Girish Balakrishnan, Business Development Intern, Clean Energy Business Network
Sponsorship, investment, and mentorship opportunities are available for activities relating to the American-Made Solar Prize. This is a great way to elevate your firm's presence in front of a nationwide audience!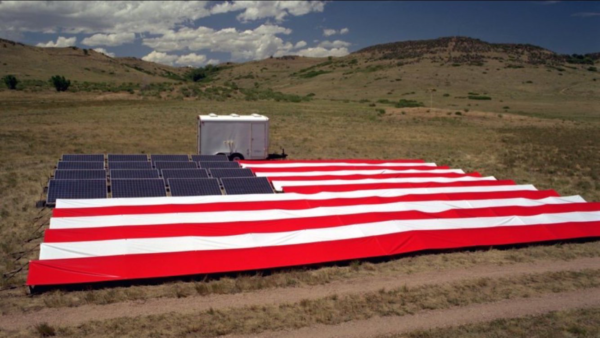 What is the American-Made Solar Prize?
The American-Made Solar Prize is a new initiative sponsored by the U.S. Department of Energy "to spur innovation and address challenges facing the solar energy sector broadly and technology manufacturing specifically." The prize consists of an open-source ideation platform and three progressive contests (Ready! Set! Go!) to help innovators rapidly discover, research, iterate, and deliver to market transformative new solar technology and business solutions.
In addition to winning cash prizes ranging from $25,000-$500,000 and lab/test facility vouchers of up to $75,000 at each stage, competitors can tap into the American-Made Network—a new nationwide support system of pioneering fabrication facilities, national laboratories, energy incubators, mentors, investors, and other partners led by the Department of Energy and National Renewable Energy Laboratory (NREL).
The Clean Energy Business Network is proud to serve as a "Connector" in the American-Made Network and seeks to promote connections among competitors, investors, and other partners who can support the rapid scale-up of promising innovations. Contact us to learn more about our resources for entrepreneurs, along with opportunities to sponsor events, mentor/consult with competitors, or invest in winning teams.
See the DOE's full contest rules here.
Who should participate and why?
Anyone having an interest (and not necessarily any work experience) in the solar industry can take part in the competition. Tell the CEBN of your interest so we can help you determine the appropriate ways to engage. The following are some of the broad categories of stakeholders who should consider taking part in the American-Made Solar Prize:
Entrepreneurs: If you're an entrepreneur with an innovative technology or business approach relevant to the solar industry, the contest is an opportunity to advance your solution to market, grow your professional network, and attract public exposure.
Investors: The contest can serve as a source of investment pipeline for you to find promising early-stage companies innovating technical and business solutions for the solar industry. By providing resources for testing, validation, and partnership-building, the contest can help these entrepreneurs improve their chances of success and provide a return on your investment.
Energy Corporations and Project Developers: If you represent an established solar technology provider, manufacturer, project developer, energy services company, or capital investment firm, consider this contest an opportunity to advance solutions to challenges impacting your company's bottom line. Consider participating in the ideation stage, investing or mentoring teams offering relevant solutions, sponsoring events, or offering your research, validation, and testing facilities in exchange for voucher payments.
Students/Other Energy Professionals: Even if you are new to the solar sector, you can submit ideas via the ideation platform for problems facing the solar industry and win $1,000 if your problem is selected by one of the winning teams. Have an idea for a solution? Consider partnering up with mentors at your university or in the business community to enter into the contest.
Mentors, Consultants, Incubators, Nonprofits, Researchers, Government Officials, and Others: Do you have technology, business, investment, or communications expertise to share? Or do you have relevant research, validation, and fabrication facilities that could be utilized in exchange for vouchers? Offer your technical insight, product validation, or strategic support to the competitors. If your organization wants to get even more involved, apply to become a Connector and let us know if you are interested in collaborating with the CEBN on mutually-beneficial strategies to advance teams within our respective networks.
How can you use the Clean Energy Business Network as a resource?
The CEBN seeks to promote connections among competitors, investors, mentors, and other partners who can support the rapid scale-up of promising innovations to address challenges facing the U.S. solar industry. Potential activities may include the following:
In-person & remote "boot camp" events to help competitors prepare quality applications, learn how to protect their intellectual property, and receive feedback on their technologies or business plans
Curated matchmaking among innovators, investors, and other partners
Professional guidance and feedback for competitors on creating videos, application materials, or business and investment plans
Group brainstorming about solar industry challenges
Contact us to learn more about opportunities to engage in the American-Made Solar Prize or to express interest in being a sponsor, investor, or mentor.
###
The Clean Energy Business Network (CEBN) works to advance the clean energy economy through public policy, education, and business support for small- to medium energy enterprises. Started in 2009 by The Pew Charitable Trusts, the CEBN is now a small business division of the Business Council for Sustainable Energy. The CEBN serves 3,000+ members across all 50 U.S. states working across a broad spectrum of clean energy and transportation technologies.