Solar Power Needed for an Innovative Food Project in Chile
December 5, 2017 | Dave Muchow, Partner, Muchowlaw and Counsel, Clean Energy Business Network
An exciting new pilot project in Chile is looking for 1-2 kW of solar power from a donor. This project will provide fresh food to remote villages. SOS Children's Villages USA, Cornell University, and Fundacion Chile have partnered to create "SOS Aquaponics." This project will use aquaponic technology to provide responsibly grown, locally sourced, year-round fish and organic produce to Puerto Varas, Chile, where SOS has established a Village. SOS hopes to promote the sustainability of this SOS Village as a pilot project demonstrating sustainability for over 580 Villages in 135 countries.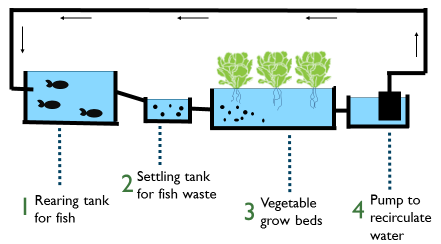 Fish will be grown in indoor tanks, and the nutrient-filled water will be used to grow lettuce and potentially other crops. This will provide fresh fish and healthy vegetables to remote villages that lack fresh food. The project is expected to be a profit generating enterprise within the first year. All profits will be used exclusively to support the local SOS Village in SOS Puerto Varas. This self-sufficient framework will help reduce reliance on external funding sources and establish a model to replicate in other SOS Villages around the world. See this video for more details. Powering this particular project will take 1-2 kW of continuous solar (solar + inverters + battery backup), and the project is hoping for a donor who could help provide this power solution. For further information please contact Dave Muchow, CEBN's Counsel, dmuchow@muchowlaw.com. Follow the CEBN on Twitter, Facebook and LinkedIn to stay connected.
###
The Clean Energy Business Network (CEBN) works to advance the clean energy economy through policy, public education, and business support for small- and medium-size energy companies. Started in 2009 by The Pew Charitable Trusts, the CEBN is now a small business division of the Business Council for Sustainable Energy. The CEBN represents 3,000+ business leaders across all 50 U.S. states working with a broad range of clean energy and transportation technologies.