Businesses Make the Case for Clean Energy Tax Incentives
November 19, 2019 | Lynn Abramson, President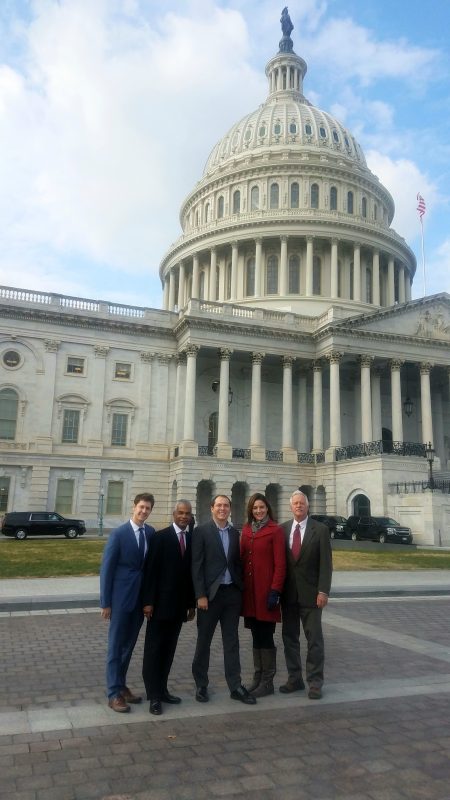 In anticipation of Congressional action on a year-end tax package, members of the Clean Energy Business Network have weighed in with legislators throughout October and November on tax policies impacting market opportunities for clean energy.
Via CEBN's Tax Action Central, dozens of clean energy professionals have learned about the latest in tax policy and weighed in on their priorities via messages to their elected officials. Some have worked with CEBN staff to submit individual letters to Members of Congress. These professionals have made the business and local economic case for reinstating and/or extending existing tax credits for renewable energy, energy efficiency, and advanced fuels. They have also discussed the need to create parity in the tax code by creating or improving tax credits for energy storage, offshore wind, electric vehicles, and waste heat to power.
And on November 14 and 20, five CEBN members came to Washington DC for face-to-face discussions with Congressional officials and staff about the critical need to continue support for clean energy tax incentives—and in particular, to clarify in law that the entire portfolio of energy storage (i.e., grid batteries, pumped hydro, compressed air/liquids, thermal storage) qualifies for a stand-alone investment tax credit. Additionally, another CEBN member, MM Solar Advisory, coordinated in-district meetings back home to discuss the investment tax credit, electric vehicles tax credit, and a proposed incentive for energy storage.
In these policymaker meetings, the business leaders shared details on how they are providing reliable, affordable energy solutions for residential, commercial, and industrial consumers while creating jobs in their communities.
They discussed how energy storage helps integrate more renewable energy onto our electric grid and increases grid reliability and resiliency. While storage can currently qualify for a tax credit if coupled with renewable energy technologies such as solar or wind, this requires a "private letter ruling" from the Internal Revenue Service on a case-by-case basis—creating uncertainty and a burden for customers and providers of this technology. This is particularly a challenge for smaller businesses and customers who do not have the resources available to utility-scale developers.
The November 14 visits were coordinated by one of CEBN's partners, Citizens for Responsible Energy Solutions (CRES), and the November 20 visits were coordinated by CEBN. Collectively over the course of the two visits to DC, the CEBN members met with more than 20 Congressional offices to discuss their priorities.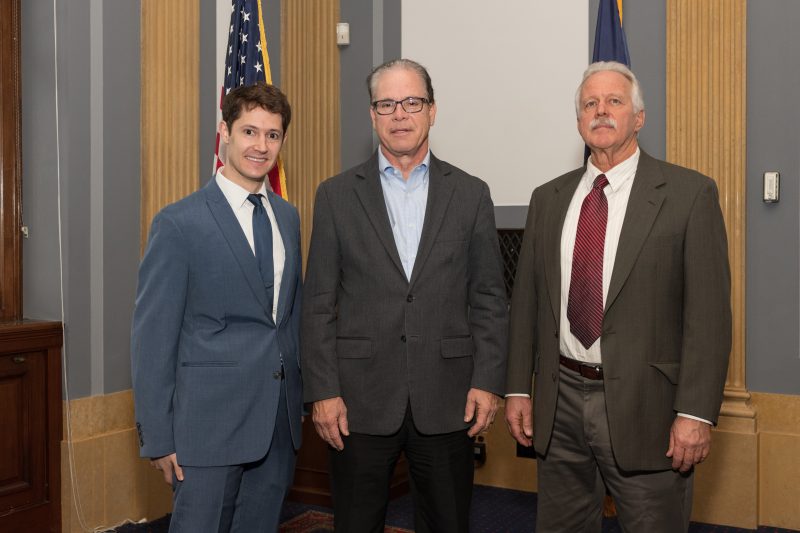 On Tuesday, November 19, Democrats on the House Ways and Means Committee introduced the Growing Renewable Energy and Efficiency Now (GREEN) Act, a marker for negotiations this fall over energy tax policy. The proposal includes multi-year extensions of the investment and production tax credits for renewable energy, commercial and residential energy efficiency credits, and incentives for advanced fuels. It would also establish or improve credits for energy storage, electric vehicles, offshore wind, waste heat to power, and various other clean energy technologies. This bill is only the starting point for negotiations. Both chambers must pass a tax package for these energy measures and other expired tax incentives, ideally as part of a year-end spending deal after current funding for the federal government expires on December 20. Congressional leadership and key committee members have been in closed-door meetings for several weeks to discuss what measures are feasible for inclusion and to craft a package that could pass both chambers. The meetings in Washington and in-district were intended to drive bipartisan legislators to be vocal in their support to leadership about the need to make a deal that includes these energy tax incentives.
Hearing from constituents at this time is key. If tax policy is important to your business, visit CEBN's Tax Action Central today to sign onto our group letter or send individual messages with just two clicks, and to complete a brief survey to tell us about your priorities. CEBN staff can also assist you with drafting individual letters to your elected officials, connecting with the right staff, and even arranging meetings in Washington or in your district. Contact us today to learn more.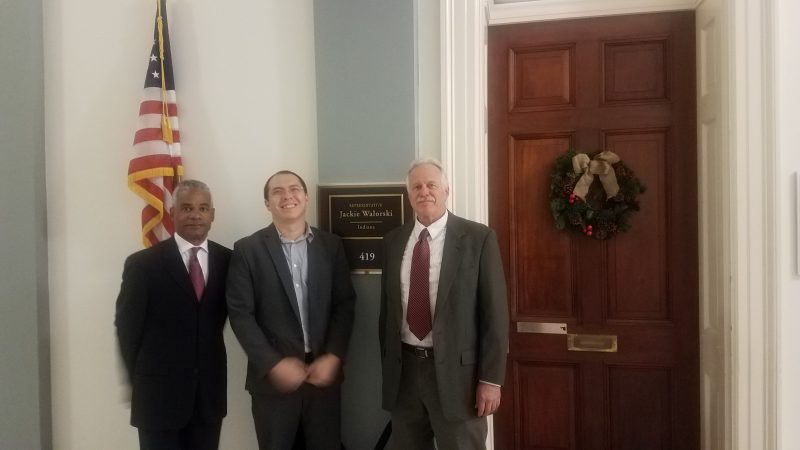 #
PARTICIPANTS IN WASHINGTON AND DISTRICT MEETINGS:
John Dearborn, Strategy and Business Development, Echogen (Akron, OH)
Echogen is a producer of utility-scale thermal energy storage solutions, as well as scalable waste heat to power units.  The company offers cost-effective solutions to monetize heat that would otherwise be wasted, and works with other companies that generate significant levels of heat and have increased savings and efficiency goals. In an op-ed for Cleveland.com, Echogen Power Systems CEO Phil Brennan made the case to include energy storage as a qualifying technology for the existing Investment Tax Credit.
Will Gathright, CEO, Tumalow (Richmond, VA)
Tumalow offers battery storage and control software solutions for energy projects. The company works with clients and renewable energy developers to transform buildings into profitable and clean virtual power plants. By storing extra energy, Tumalow allows consumers to deploy clean energy and save energy in the process.
Bennie Hayden, Founder, Marketing for Green (Atlanta, GA)
Marketing for Green is a consulting firm that works with businesses of all sizes to take a holistic approach to sustainability. Marketing for Green places a particular emphasis on coupling renewable energy with economic development, including serving as advisor to teams competing in the DOE's Solar in Your Community Challenge and promoting solar and storage projects at historically black colleges and universities (HBCUs).
Ron Kamen, CO, EarthKind Energy (Rhinebeck, NY)
EarthKind Energy works with commercial, municipal, and nonprofit enterprises to develop and implement energy decarbonization plans and financing programs.  EarthKind applies advanced renewable electricity, transportation, and clean heating technologies to reduce costs, generate revenue, and meet sustainability goals. Its portfolio includes solar, storage, heat pumps, and combined heat and power.
David Mann, President, MPI Solar (Bloomington, IN)
MPI Solar provides custom-designed solar energy solutions for families, businesses, schools, and churches in Indiana. The firm couples solar with energy storage to help customers reduce utility bills and increase the reliability of power supplies.  By working directly with clients to develop solutions that are most effective for them, MPI serves to build solar energy systems that are both cost-effective and practical.
Michael Martin, Founder, MM Solar Advisory (Dallas, TX)
MM Solar Advisory offers turnkey solar and storage solutions for businesses and communities across the greater Dallas metropolitan region. The firm advises clients on appropriate energy solutions and brings together developers and financing to execute clean energy projects. Coupling energy storage and solar allows clients to reduce costs and increase reliability of power supplies.
#
CEBN is the small business voice for the clean energy economy, working to enhance opportunities for clean energy providers through policy support, market and technology education, and business development assistance.